About Evans and Partridge
Evans & Partridge has been in the attractive Test Valley town of Stockbridge for eighteen years and for all this time has concentrated on the sale of village and rural properties, including equestrian holdings, in an extensive area, mainly from north of Romsey, to the south of Newbury and west to Salisbury and beyond.
Our well positioned estate agent office in Andover bordering on to a busy main route through the town has an extensive window display, and specialises in the sale of residential properties in the town and surrounding villages, particularly in the Bourne Valley and Whitchurch.
This specialisation makes us acknowledged experts in the field. Whether looking to buy or sell, contact us for the best advice and a service, second to none.
Our Staff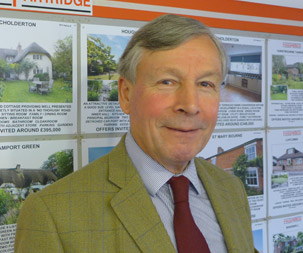 John Partridge
John Partridge and Tim Evans both started working in Stockbridge in 1973, setting up Evans & Partridge in 1991. From the beginning they have specialised in selling village properties, country houses and equestrian/farm holdings. John Partridge has been a qualified Chartered Surveyor for 43 years, and is an RICS registered valuer.
Professional Experience: 43 years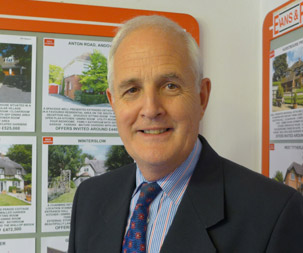 Mark Fry
Residential Manager, has a highly respected knowledge of this market, having lived and worked in the area all his professional life. He has broad practical experience and offers honest sound advice for clients on all property matters to ensure that sales run smoothly to a satisfactory conclusion.
Professional Experience: 38 years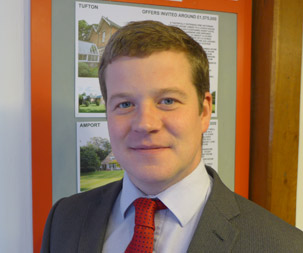 Jamie Armstrong
Jamie is a dedicated negotiator and valuer with extensive knowledge of the property market and an overriding motivation to achieve the best possible results for his clients. The many testimonies from happy vendors confirm that he succeeds!
Professional Experience: 18 years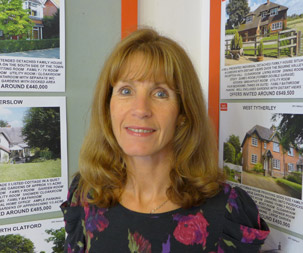 Janet Taplin
Evans & Partridge are also fortunate in having Janet Taplin as secretary, who is responsible for the outstanding production of our quality sales particulars together with window displays and website presentation.
Professional Experience: 18 years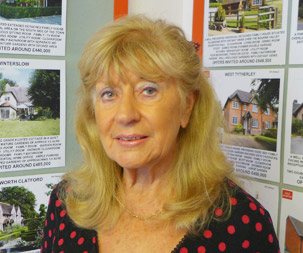 Audrey Bowley
is our receptionist at Stockbridge with a long standing knowledge of the property market, through years of experience of dealing with the public.
Professional Experience: 23 years